Knowledgebase
WinGate console missing modules
Posted by Matt Parker on 19 September 2015 07:59 AM
Problem:
There is no prompt to authenticate when logging in to the console and the WinGate console shows the navigation tree but branches only show Certificates, Licensing, Logging and Modules and when you click on any branch the main panel shows a blank screen.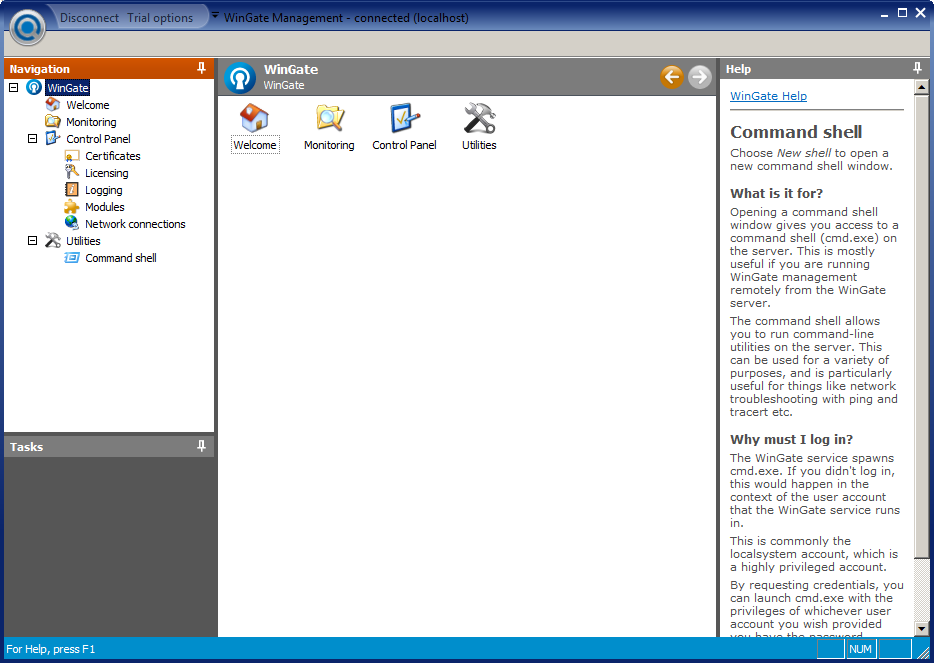 ---
Resolution:
This problem can occur when the GlobalSign Root CA certificate has expired or is missing on the WinGate server. To verify this, check the properties of the WinGate.exe file in the WinGate program folder. On the Digital Signatures tab, double click the signature, check the certificate and make sure that the root certificate in the certificate chain isn't showing as invalid. If the root certificate is invalid then it will need to be renewed.

When you add the GlobalSign root certificate, it needs to be added to the trusted root section for the computer (rather than for a user). To do this you'll need to add the certificates add-on to the Microsoft Management Console and select the Computer Account option.
Renew the certificate and restart the WinGate engine. The WinGate console should now look like this: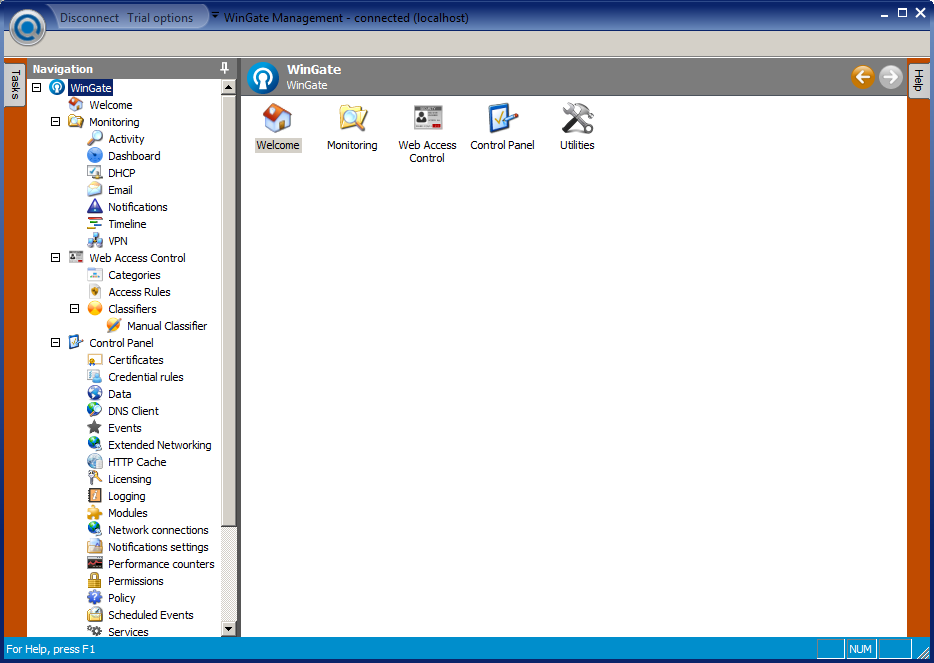 ---